The DVD/CD/USB Pendrive Encryption Software
Home > Products > Home Edition News > Open secure usb by clicking the balloon message
Master Voyager 3.05.
February 24, 2013
New feature
Mobile Voyager (auto play module). Now when user clicks the the popup ballon "secure zone has beeen opened as..." - the zone is opened in the Windows Explorer window.

Additionally, we added support for the Backspace key (it opens the parent folder) in the cd file list.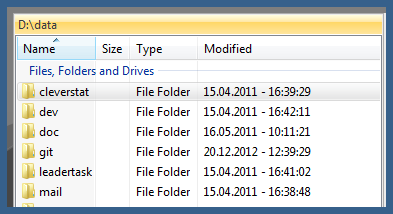 Moreover, we fixed the the navigation pane bug. Now it is redrawn correctly when secure media with several secure zones is closed. All navigation tabs are disappeared and redrawn correctly.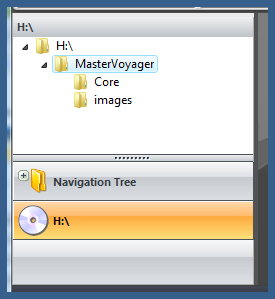 Other fixed bugs
Win7/8: the progress on the application button in the task pane is finished correctly when erasing cd.
Fixed bug: incorrect error message "the cardreader is empty" when user clicks the emty CDROM button.
The evaluation version message is displaed on the left part of the screen. So, another messages are not overlapped by this window.
Master Voyager displays error message (popup message) when it scans for available drives on computer but cannot access some of them. Previously, such drives were simply not appeared in the list without any error message.
Send encrypted CD via mail?
Use encrypted USB stick for Work/Home
How to transfer documents safely between home and work on encrypted USB Flash Drive?
Read how to use usb encryption to create password protected USB Flash Drive with integrated autoplay module
Master Voyager Home Edition 3.35
November 13, 2016
Improved compatibility with Windows 10.

Master Voyager Home Edition 3.32
January 11, 2015
Fixed incompatibility problem of the licensing system with the 2016 year.

Master Voyager Home Edition 3.31
November 10, 2014
Several minor bugs have been fixed.