The DVD/CD/USB Pendrive Encryption Software
Home > Solutions > Secure Data Exchange on CD
Secure Data Exchange on CD/DVD/BluRay
Master Voyager is the convenient program for creating password protected Compact Discs

Simply insert encrypted CD/DVD/BD into the CDROM drive and then enter password. And then work with protected media as with regular CD: copy files to another location, launch applications, open documents in the associated applications directly.
Master Voyager includes internal tool to burn/erase compact discs. Just create secure partition, drag and drop files to the partition and click Burn DVD or Burn CD button.
See ScreenShots: How to use protected DVD/CD/USB
Safely transfer large data ammounts via usual postal mail. No need to have Master Voyager on other side.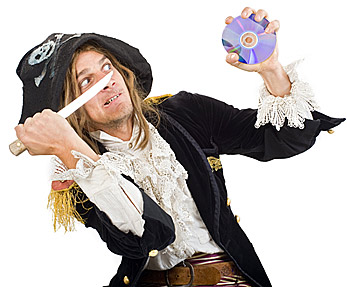 Master Voyager uses strong AES-256bit encryption to protect your data.

Once copied to the protected CD/USB Drive, the documents/files/video files can be safely sent via usual postal mail. Your Compact Disc with impotant information can be lost by postal mail or even intercepted by third side. But nobody can read these documents without password and there is absolutely no way to break this password.
When you burn sensitive files to compact disc, Master Voyager adds some small executable modules to the compact disc automatically.
The recipient will not need to have Master Voyager to open your DVD/CD or USB Flash Drive. He/She just uses autoplay feature of this media and enters password. No any file is copied to the target computer.
Every protected CD/USB stick includes the Partition Explorer module to work with protected disc as with binary archive file


This utility allows to open password encrypted partitions on the media in read-only mode and copy files from the partition to any folder on hard drive.
This utility works even in the situation when administrator's rights are not available on target computer
See ScreenShots: How to use protected media (CD or USB Drive) under limited user account
Create unlimited number of protected Compact Discs and USB Flash Drives


The license agreement of Master Voyager allows registered users to create unlimited number of protected usb sticks. No artifical limitation to the number of protected media.
With single license it is allowed to install the software on single PC. With 2 PC license it is allowed to install the software on two PC and etc.
What's new in Master Voyager 3.35?
Master Voyager Home Edition 3.35
November 13, 2016
Improved compatibility with Windows 10.

Master Voyager Home Edition 3.32
January 11, 2015
Fixed incompatibility problem of the licensing system with the 2016 year.

Master Voyager Home Edition 3.31
November 10, 2014
Several minor bugs have been fixed.

It can do almost everything you desired!
I've been searching for a utility to password protect removable media for long, possibly a free one but without any luck until recently, I came across Master Voyager – a commercial program which satisfies my needs and even supersedes my expectations. I guess many of you are not aware of the solution and that's why I write about an application that can do almost everything you desired regarding protection of content on removable media.