The DVD/CD/USB Pendrive Encryption Software
Home > Products > Home Edition News > Fixed [X] Close button problem.
Master Voyager 3.04. Fixed [X] Close button problem.
January 28, 2013
We are happy to announce the release of Master Voyager 3.04.
1. Fixed problem with the Close button. Sometime, the [X] close button freezed and it was not possible to close the application. It was needed to swtitch by Alt-Tab to another application, then switch back to Master Voyager to get ability to close the aplication by button.
In this release we fixed this problem.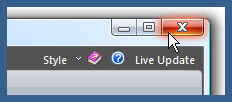 2. Improved the New Vault Wizard. The capacity text fields now have Kb/Gb/Mb switch and provide ability to increase/decrease values.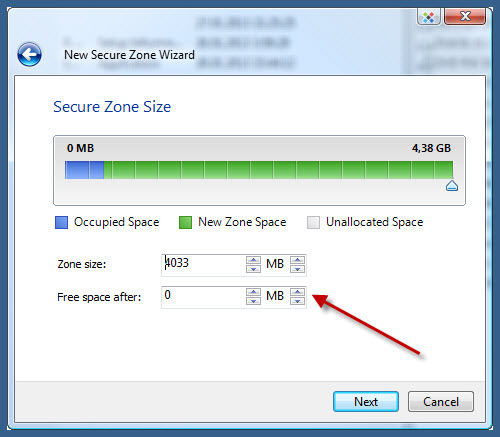 3. Improved the Not Enough Rights window in Mobile Voyager.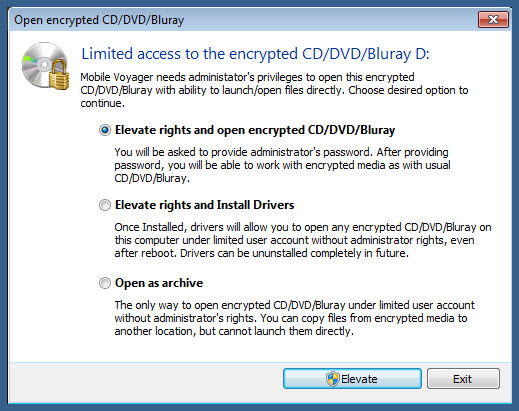 Since this version it is possible to choose the first option, then cancel the enter password window (for obtaining administrator priveleges) and go back to this screen again. The application is not closed anymore when user cancels the password window.
4. No more "Program Compatibility assistant" window when closing Partition Explorer on Windows Vista/7/8.
5. Fixed the "Install Drivers" window in Mobile Voyager.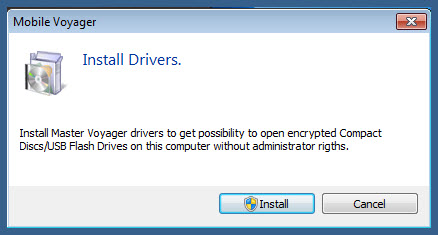 Send encrypted CD via mail?
Use encrypted USB stick for Work/Home
How to transfer documents safely between home and work on encrypted USB Flash Drive?
Read how to use usb encryption to create password protected USB Flash Drive with integrated autoplay module
Master Voyager Home Edition 3.35
November 13, 2016
Improved compatibility with Windows 10.

Master Voyager Home Edition 3.32
January 11, 2015
Fixed incompatibility problem of the licensing system with the 2016 year.

Master Voyager Home Edition 3.31
November 10, 2014
Several minor bugs have been fixed.