The DVD/CD/USB Pendrive Encryption Software
Home > Products > Home Edition News > gui improvements and bug fixes
Master Voyager 3.14 - gui improvements and bug fixes
June 10, 2013
We are glad to introduce version 3.14.
In this version we added special icons for encrypted CDs and USB Flash Drives.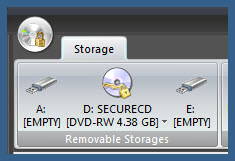 Additionally, we added new progress windows for several situations. It is displayed when user opens secure zone or closes current secure drive.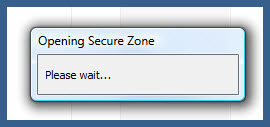 Moreover we improved bugs in the Live Update module. Now there is no application crash during this procedure.
Added documentation for new /globalactivation command line switch. It allows to activate the software on whole computer, on all local user accounts at once.
Also we fixed bug: the widths of columns was not ajusted automatically when navigating folders in the public zone of the encrypted cd.
The Unsecure Zone button has been renamed to the Public Zone.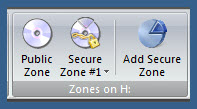 Send encrypted CD via mail?
Use encrypted USB stick for Work/Home
How to transfer documents safely between home and work on encrypted USB Flash Drive?
Read how to use usb encryption to create password protected USB Flash Drive with integrated autoplay module
Master Voyager Home Edition 3.35
November 13, 2016
Improved compatibility with Windows 10.

Master Voyager Home Edition 3.32
January 11, 2015
Fixed incompatibility problem of the licensing system with the 2016 year.

Master Voyager Home Edition 3.31
November 10, 2014
Several minor bugs have been fixed.