The DVD/CD/USB Pendrive Encryption Software
Home > Products > Home Edition News > Imrpoved design of the CD burning wizard.
Master Voyager 2.80. Imroved the CD burning Wizard.
June 9, 2011
We are happy to announce the release of Master Voyager 2.80.
In this release we improved design and the behaviour of the CD burning wizard.
Firstly, it has windows 7 aero style now: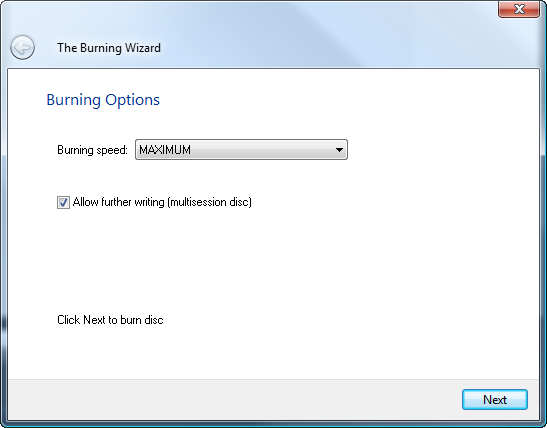 and the progress page: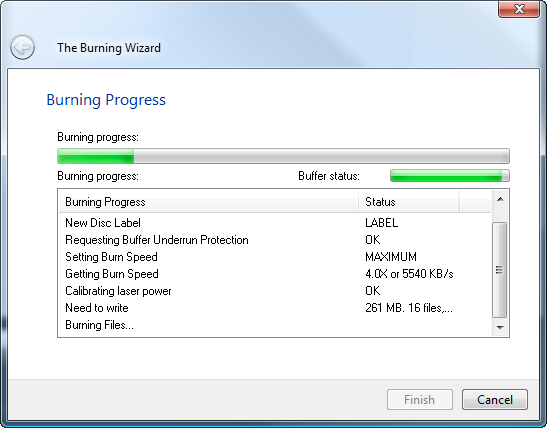 Additionally, we improved the behaviour of the wizard. Now, when the cd is burned successfully, the wizard is closed automatically. The CD is ejected automatically also. So, now to burn the cd it is required the single Next button click.
Some other minor improvements have been made also.
Send encrypted CD via mail?
Use encrypted USB stick for Work/Home
How to transfer documents safely between home and work on encrypted USB Flash Drive?
Read how to use usb encryption to create password protected USB Flash Drive with integrated autoplay module
Master Voyager Home Edition 3.35
November 13, 2016
Improved compatibility with Windows 10.

Master Voyager Home Edition 3.32
January 11, 2015
Fixed incompatibility problem of the licensing system with the 2016 year.

Master Voyager Home Edition 3.31
November 10, 2014
Several minor bugs have been fixed.