The DVD/CD/USB Pendrive Encryption Software
Home > Support > Online Help Manual > How to use Master Voyager > Changing Interface Language
How to change the interface language
Master Voyager is designed as multi-lingual software.
It is not only possible to change the language of main program - Master Voyager, but it also possible to change the language of auto play modules (these modules are added to every protected cd/pendrive). So, the recipient of the protected media can launch it and see the welcome password screen in own native language.
It is very simple to change the language of the interface.
Just click Preferences button on main toolbar:
In the following window it is possible to set the language independently for main program and autoplay modules on encrypted CDs/USB Flash Drives.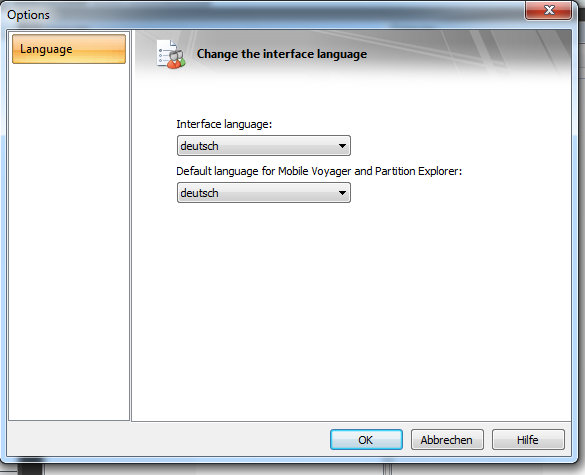 Press OK button and restart program.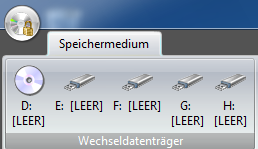 Christmas and New Year Savings!
Christmas and New Year Savings!
Get 25% discount on Master Voyager until January 10, 2013.
Complete protection offer
Self Defence Package
3 product bundle (CD Encryption + USB Encryption + File Encryption + Drive Encryption) at a special price
Master Voyager 3.09 - added ability to rename secure zone
May 11, 2013
Added possibility to rename existing secure zone from zone popup menu. The Disk Label is set correctly when creating new secure zone. No application crash on Windows XP..

April 25, 2013
Improvements in the product activation scheme..

March 25, 2013
Improved New Zone wizard. Added ability to erase cd/format drive from the drive list directly. New installdrivers.msi..