The DVD/CD/USB Pendrive Encryption Software
Home > Information > News & Updates > Added the Quick Format option
Master Voyager 2.87. Added the Quick Format option
November 16, 2011
We are happy to announce the release of Master Voyager 2.87.
In this release we added new option Options / Other / Quick format.
Now it is possible to choose the method of creation of new secure partitions on CD/Usb. When the option is unchecked, new container files are prefilled by random data for better security. When the option is checked, all new secure partitions are created in seconds.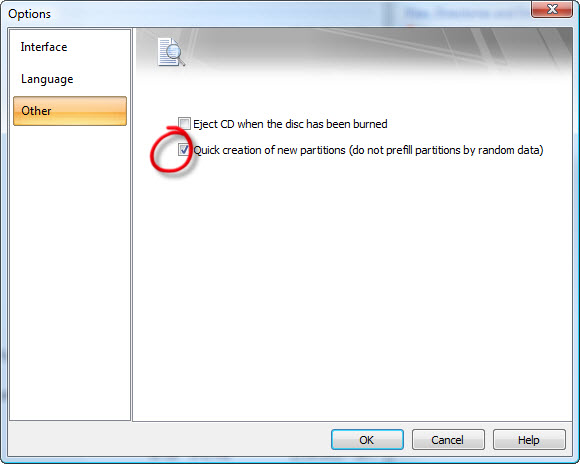 Send encrypted CD via mail?
Use encrypted USB stick for Work/Home
How to transfer documents safely between home and work on encrypted USB Flash Drive?
Read how to use usb encryption to create password protected USB Flash Drive with integrated autoplay module
Master Voyager 3.09 - added ability to rename secure zone
May 11, 2013
Added possibility to rename existing secure zone from zone popup menu. The Disk Label is set correctly when creating new secure zone. No application crash on Windows XP..

April 25, 2013
Improvements in the product activation scheme..

March 25, 2013
Improved New Zone wizard. Added ability to erase cd/format drive from the drive list directly. New installdrivers.msi..